A few weeks ago we finally tried out one of Chris's Father's Day presents... Star Wars pancake molds from Williams Sonoma.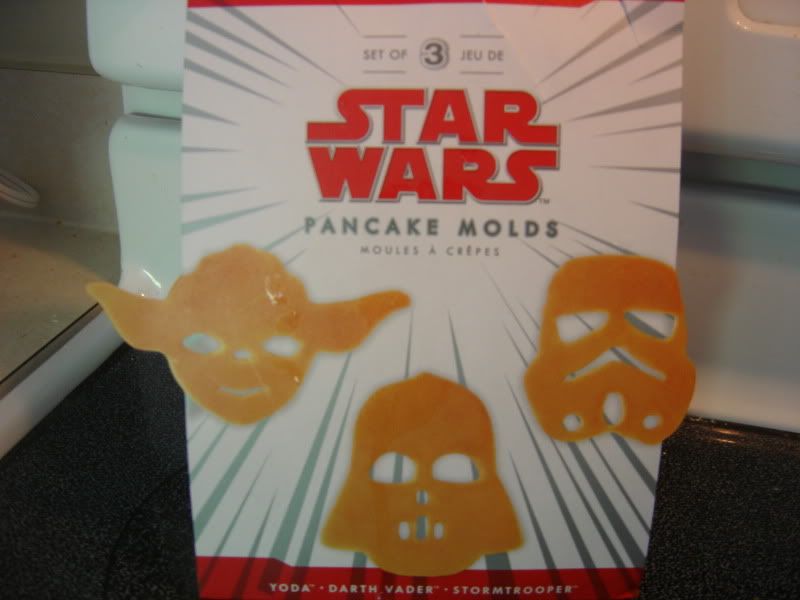 We made the
Fluffy Canadian Pancake
recipe from
http://allrecipes.com/Default.aspx
.
Our first attempt with the Storm Trooper.
Unfortunately, we over-poured it and when the pancake rose the batter got stuck. He turned into a pile of pancake scraps. :(
Next up was Yoda.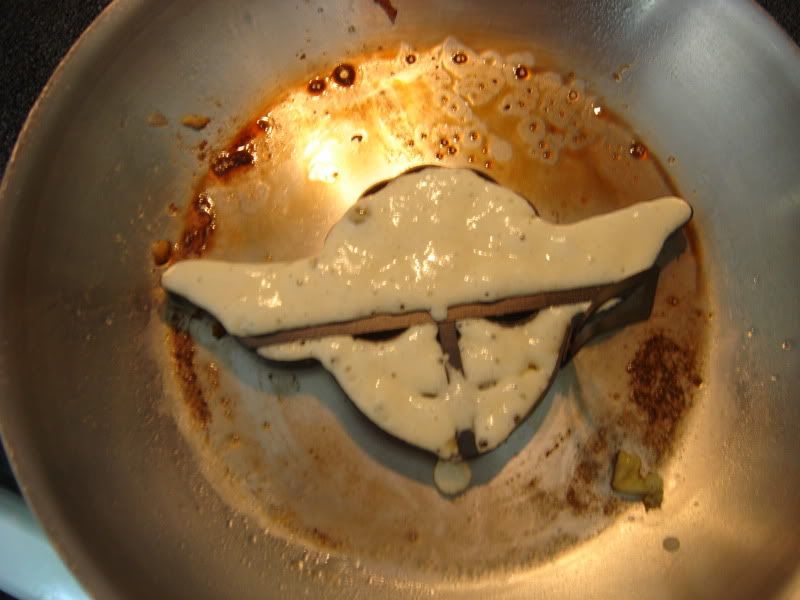 Although bubbly from the "fluffy" pancake recipe, he turned out much better.
We also made a few Darth Vaders.
All in all, everyone enjoyed their Star Wars breakfasts. It was a lot of work, and a lot of Death Star pancakes were made (i.e. plain old circular ones), but we'll definitely try it again sometime.

We still have the Star Wars cookie cutter set to try out. Perhaps our Christmas cookies will be Star Wars inspired this year.... :)