I use cornstarch in place of baby powder on my kids. I've found that it works better and I like that there are no perfumes or other chemicals in it. I had put cornstarch in Gabriel's diaper last weekend and for a few days this week because he had given himself a rash when we were swimming all day. I forgot that I had left to box on top of his dresser. Gabriel on the other hand, did
not
forget. This is the mess I found this morning:
I didn't have time to clean up the mess this morning before work so during the course of the day I began thinking, "What can I do with this mess that would be productive?" My good friend Google had the answers. After I came home, I used a piece on junk mail to scrape most of the cornstarch out of the carpet. I placed it in a plastic bowl and vacuumed up the rest. Then I began my projects.
PROJECT ONE:
Laundry Starch
1. Take an empty plastic spray bottle and make a new label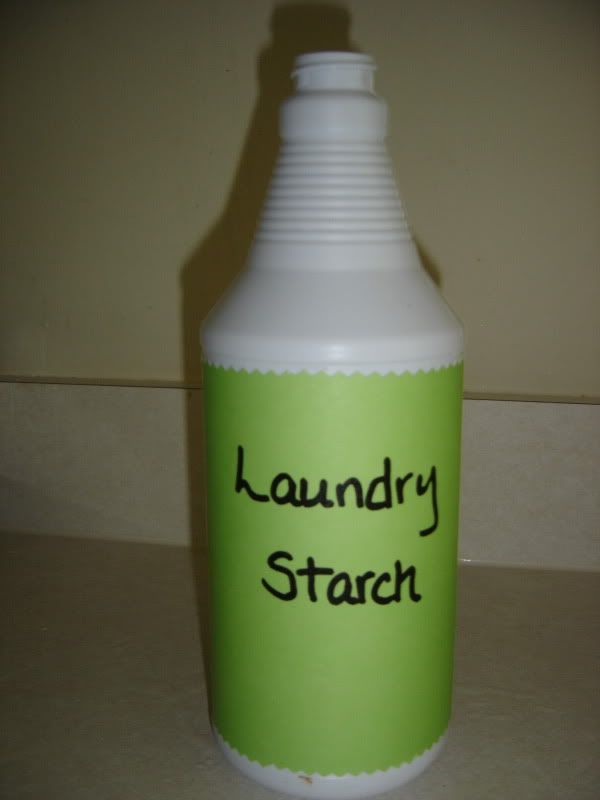 2. Mix 2 cups warm water and 1 tablespoon corn starch
3. Pour mixture into the bottle and screw on sprayer.
4. Laundry starch is ready to go! Shake bottle before using each time.
PROJECT TWO:
Entertain kids with slime so I can make dinner
1. Measure 2 parts cornstarch and 1 part water
2. Add a couple of drops of food coloring.
3. Mix
4. Roll it in your hand and it will be solid.
5. Stop moving it around and it will turn back to liquid. Add more cornstarch or water as necessary. Note: Add water a few drops at a time. A few drops makes a huge difference.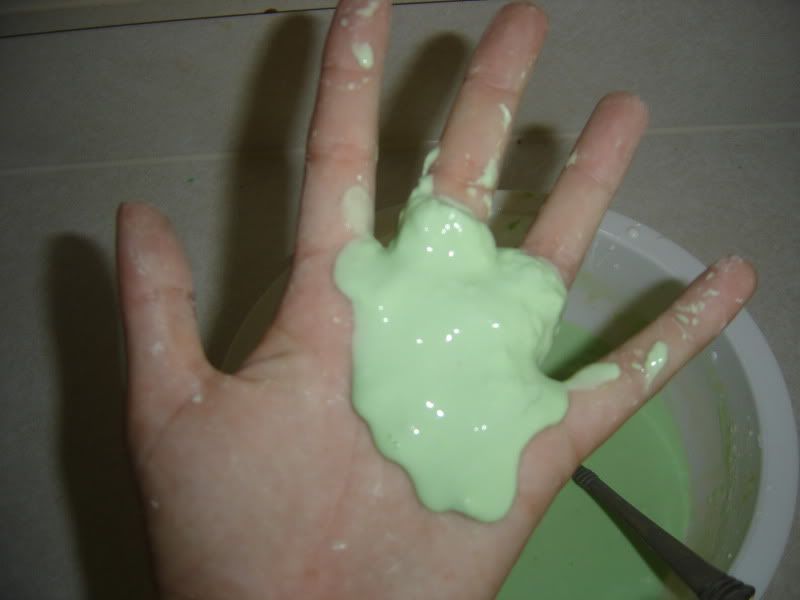 7. Strip kids down and put them in clothes you don't care about. Send them outside with the slime, a bucket of water for rinsing their hands and a towel.