It is hard to believe that three weeks ago it was snowing here. It was around 60 degrees this afternoon with plentiful sunshine. Cadence's friend Katie came over to play for the afternoon and we decided to pack all four kids up in the van for a trip to the Greenville Zoo.
First, we stopped at Moe's for lunch. We chowed down on tacos, burritos, chips and cheese dip before heading downtown. When we arrived at the Cleveland Park area I realized that everyone else in Greenville County had the same idea that we did. The place was packed!
We finally found a parking spot and headed towards to the zoo. The line to get in was about 50 yards long. We decided to let the kids play on the playground instead. If you haven't checked out Cleveland Park's new playground, definitely visit it. It and Kid's Planet in Greer are my favorite playgrounds.
After an hour or so the line going into the zoo died down so we went in. The kids had a great time checking out all of the animals and doing silly poses for pictures along the way. Unfortunately, I forgot my camera at home, so you are forced to check out my cell phone pictures.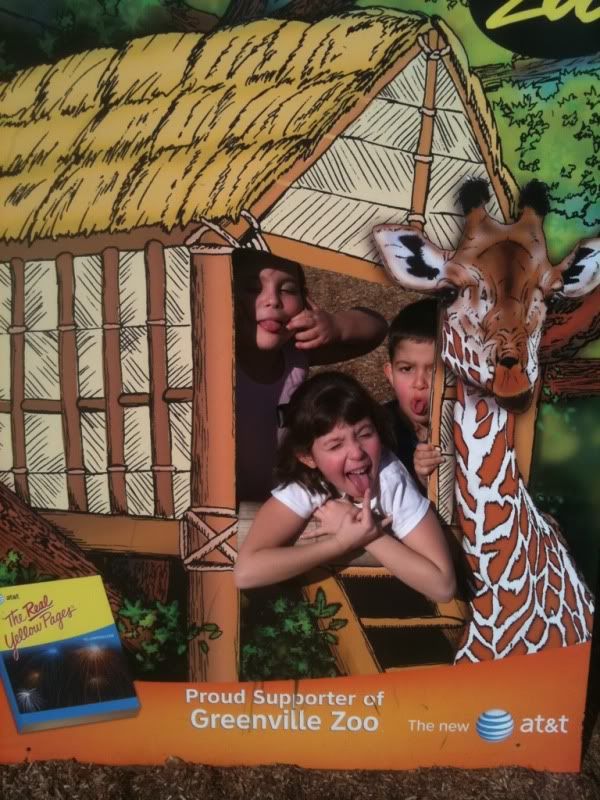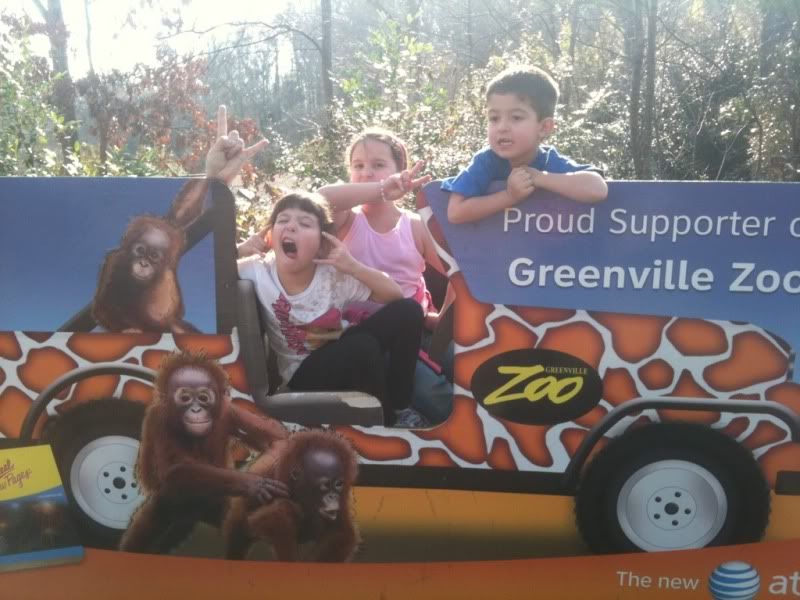 Since I promised to talk about our budget-friendly activities, here is the break-down on today's activity. Thanks to coupons for lunch (from the Attractions book) and a membership to the Greenville Zoo, our lunch and afternoon out with 2 adults, 3 kids and a baby cost under $30.